FASHION AND MALE VIOLENCE
HANNAH SHEWAN STEVENSLAST UPDATED 26 APRIL 2021, 9:00Every day, people select an outfit that speaks to them but, in a world rife with gender-based violence, people with femme-presenting style are often forced to use fashion for expression and protection. Throughout history we have been targets of unwanted male harassment, violence and sexual assault, and the blame is often placed on us for wearing clothes – of any kind. From sharp accessories to donning bright clothes at night, we're all armed with fashion tips designed to shield us from misogynistic violence – and this requires carrying the heavy weight of oppression on our shoulders every single day. "Sexism and oppression towards femmes is a serious trauma affecting all layers of inner psyche; unworthiness, inadequacy, cracked sense of safety, belonging and alienation in the family and society, shame, guilt and self-contempt can spread like a virus to the deep layers of self," Şirin Atçeken, a psychologist, therapist (MFT) and EMDR specialist at WeCure tells Refinery29.ADVERTISEMENTWith 97% of women aged 18 to 24 having experienced sexual harassment and one in two transgender individuals being sexually abused or assaulted at some point in their lives, the suffocating influence of misogynistic violence is clearer than ever. "I think from a young age there's this unwritten rule that we're expected to protect ourselves," says activist, producer and public speakerLindsay McGlone.This can be seen throughout the history of dress, too. When women in the 20th century used hatpins to defend against men who harassed them in public – nicknamed 'mashers' – they were celebrated for fighting back. But in 1910 Chicago's city council passed a law that banned hatpins longer than nine inches, depriving women of their innovative sartorial solution. Copycat laws were passed in other cities, including New Orleans and Baltimore, and in Sydney, Australia, 60 women went to jail for wearing these alleged weapons in their hats.When you're targeted for an alluring or subversive trait – from possessing curves to defying the gender binary – it can feel as though your clothing is the invitation. But we're not beckoning misogyny with the flounce of a skirt – it's already here, leering, assaulting and killing.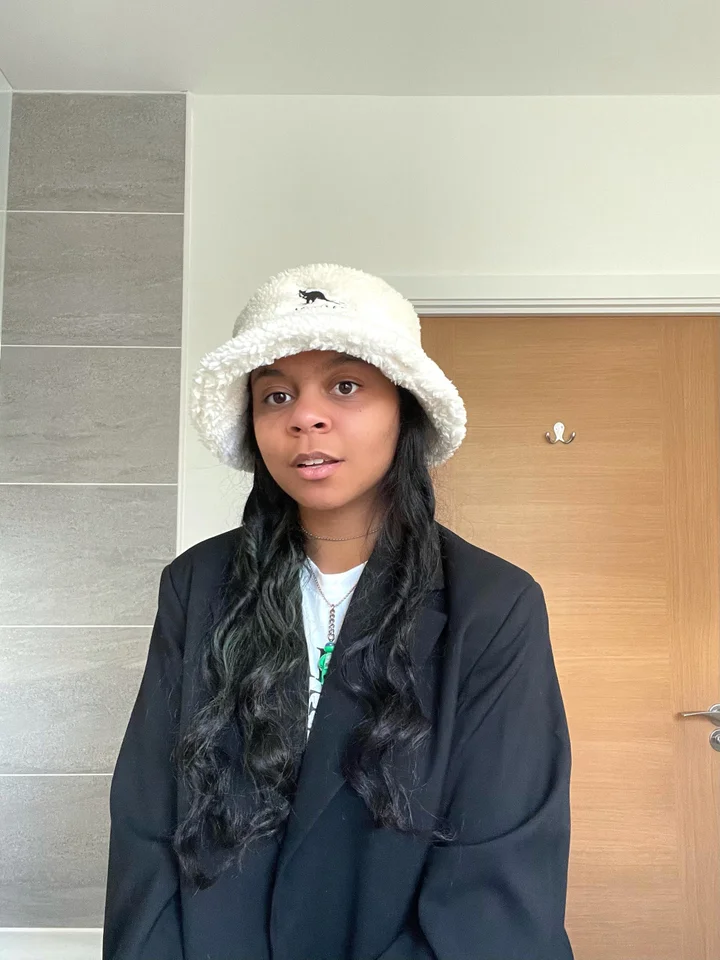 India YsabelActivist, content creator and cofounder of The Speak Up Space, India Ysabel is all too familiar with this sentiment. "It's part of my job to fight every day to make sure people know that sexual violence and harassment is not their fault, and yet I blame myself all the time. It just shows how ingrained this mentality is in all of us."ADVERTISEMENThttps://3a546eb603b07e29b6c9527679dfb91d.safeframe.googlesyndication.com/safeframe/1-0-38/html/container.htmlVictim blaming is deeply rooted in our collective psyche and the clothing worn by survivors at the time of assault does sway judgements of responsibility, even though a 2010 study found no link between sexual violence and 'sexy' dress. Sadly, knowing this is no comfort when the potential of male violence is omnipresent. Many of us have used clothing to ward off misogyny since childhood. "I've used clothes to protect myself from around 12 or 13 years old. I remember that at school I was bullied for my size and boys would slap my bum from behind, so I'd wear three pairs of underwear and two pairs of leggings," says Lindsay. "It was a way for me to feel less contact and to feel like it wasn't really me they were touching."As a teenager, I stopped wearing trousers mainly because I had been told that wearing jeans would make me an easier target for a rapist. India adds: "I've been groped and had my bum slapped in a club while wearing sweatpants three sizes too big for me but I've got it into my head that somehow these kinds of clothes will protect me. They don't. People assault and harass people, not clothes."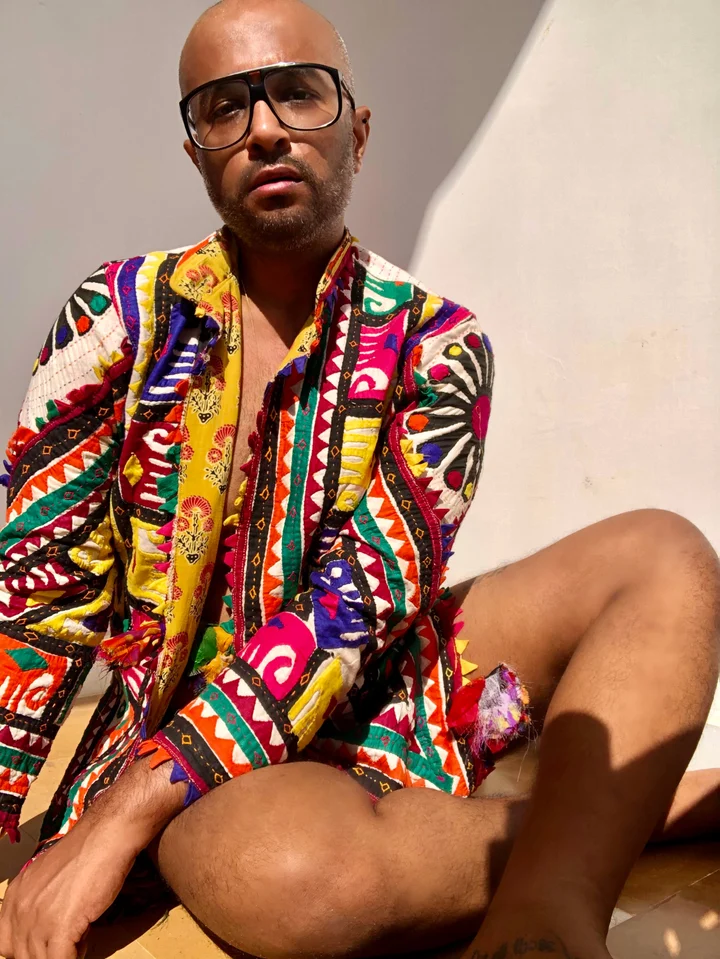 Faraz Arif AnsariFor some of us, protection through fashion has been a necessity. "Fashion, in essence, has always been an armour for me – being queer, brown, non-binary," says filmmaker Faraz Arif Ansari, who hid beneath oversized clothes as a teen. "Recently, on a holiday in Pushkar, Rajasthan, I had men following me as I walked through the local market, passing lewd comments and abusing me loudly using slang words and abuses in Hindi," they explain. "All this because I wore pink pants in velvet."ADVERTISEMENThttps://3a546eb603b07e29b6c9527679dfb91d.safeframe.googlesyndication.com/safeframe/1-0-38/html/container.htmlForever conscious of the potential vulnerability of their clients, stylist Bee Stuart ensures that whoever they work with feels empowered by their collaboration. "Sexism and misogyny are ubiquitous, interconnected and woven into the fabric of our society, much like racism and classism," they say. "Because of my psychology background, my styling sessions are centred around how my client feels on the inside, how the world perceives them and how they can use clothing to be the person they truly want to be."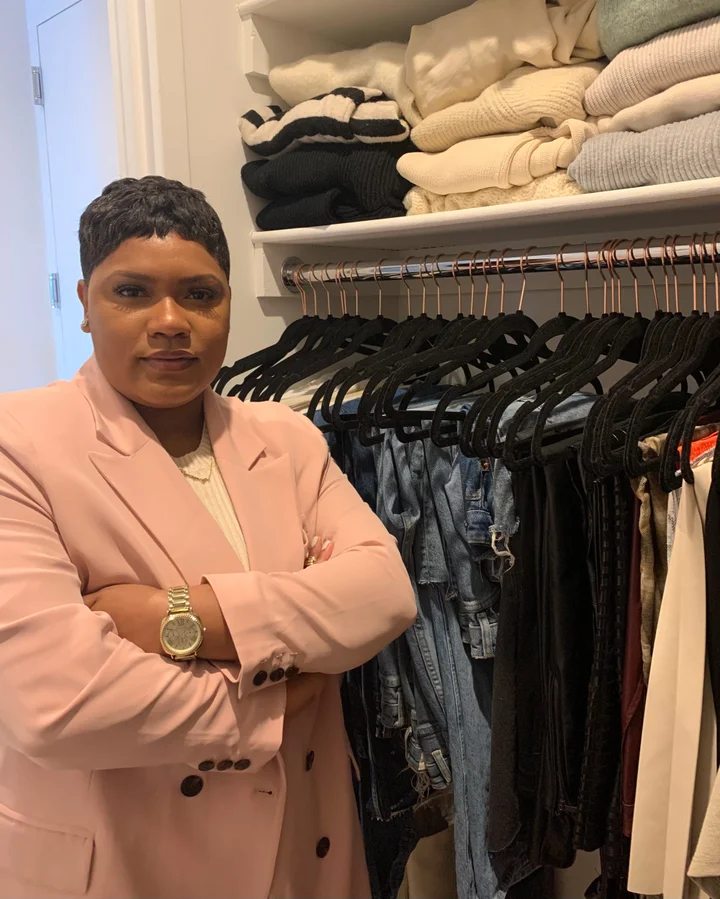 Bee StuartIn a patriarchal world determined to shackle fashion to desirability, my favourite protective expression is pairing Dr. Martens boots – perfect for defensive kicking – with flouncy, floral dresses that make me feel like a steel-toed fairy capable of flying high above leering creeps.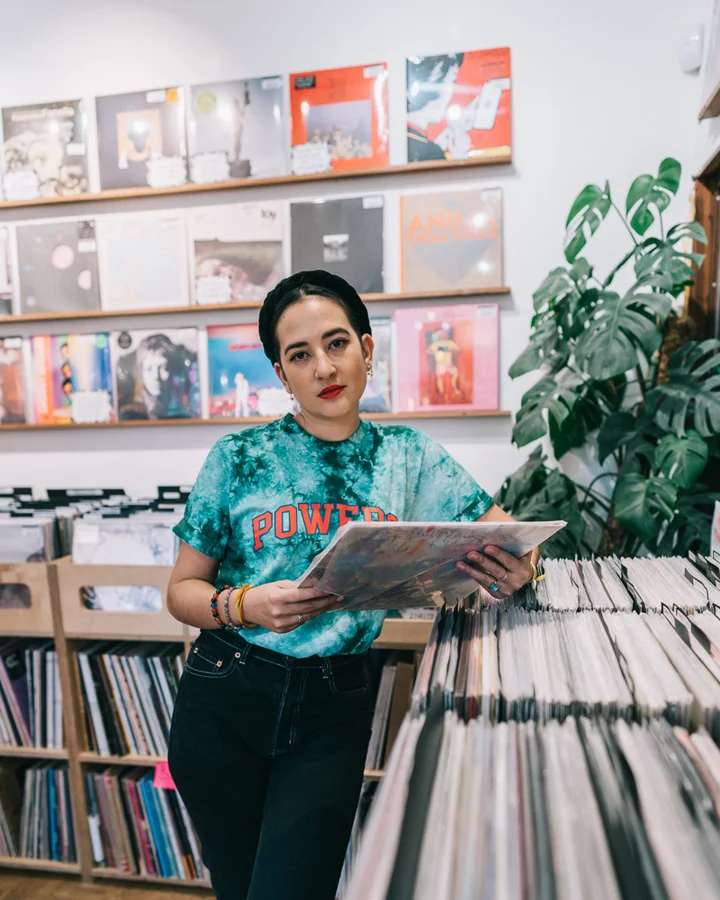 PHOTO BY EMILY METCALFEKim DarragonAfter being told to wear heels when pitching clients and encouraged to avoid "pink or girly colours when presenting" in order to be taken seriously, Kim Darragon, the founder of Kim Does Marketing, connected with her armour by resisting sexist office wear conventions. "The way I've empowered myself was to do the opposite! Wearing jeans and trainers at presentations, flat shoes when organising events, bright and fun patterns – or shirts with strong statements on them – when presenting reports. My style doesn't make me less professional or respected."Confidence coachTajinder Kaur uses fashion to "raise awareness and spark conversations" and doesn't like having to "compromise" her style to fit society's prescribed cautionary clothing. She says: "Typically, dark colours make me feel safe in public as it's a way to blend in and not draw attention, but I don't wear them often. It makes me feel like my identity has been stripped as I adore bold colours, prints and being vibrant with my style."ADVERTISEMENThttps://3a546eb603b07e29b6c9527679dfb91d.safeframe.googlesyndication.com/safeframe/1-0-38/html/container.html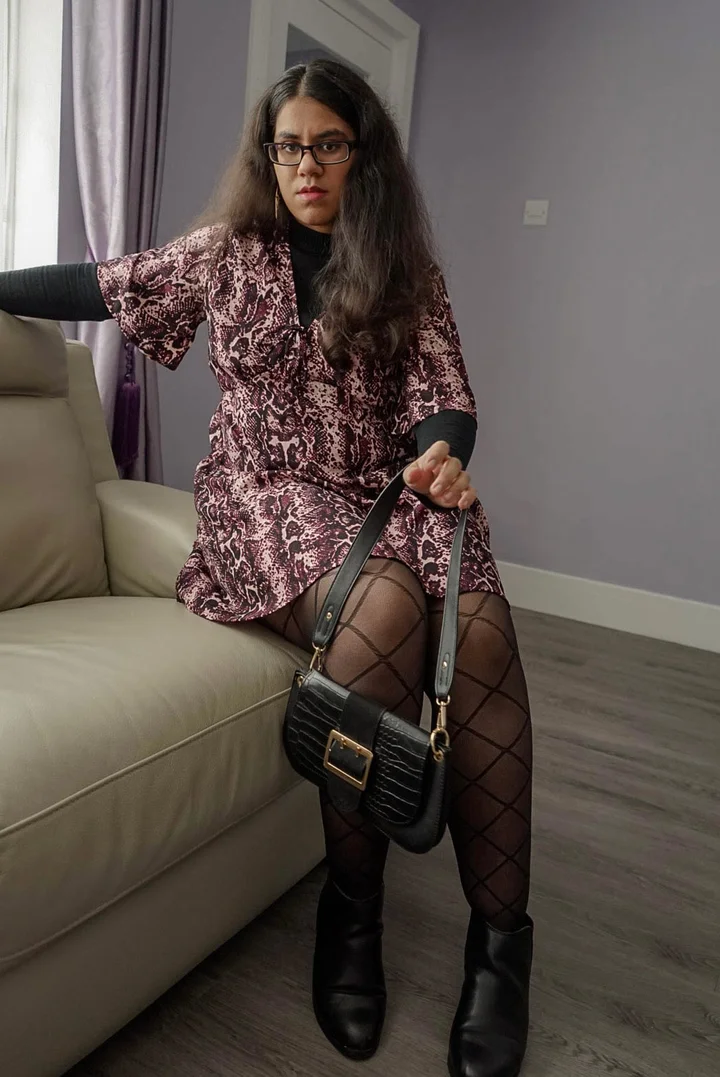 Tajinder KaurIt would be easy to advise folks never to acquiesce to misogynistic violence by adjusting their style but safety has to come first. Faraz says: "Being a queer person who has embraced themselves, one is used to listening to this constant guffaw in the background. It is this relentless noise that always goes on. Most days I do not compromise but there are days when I feel vulnerable and then it's back to black."Although safety is a priority, a balance between protection and expression is possible. It's also a key component for fuelling self-esteem. "[Clothes] help us to feel and be confident, and they are the only constant that we have complete control over – we choose what we wear, how we wear it, when we wear it," says Şirin.India draws on her love of men's clothing to balance safety and style. "I wear a lot of men's clothes and always have done because I like the way they look and feel on me. I suppose in a way that's an 'f you' to gender stereotypes but it's honestly more because I like wearing those clothes. Even if my clothes are acting as armour in that moment, I always make sure I do it with style. If I'm going to wear it then I have to like it too."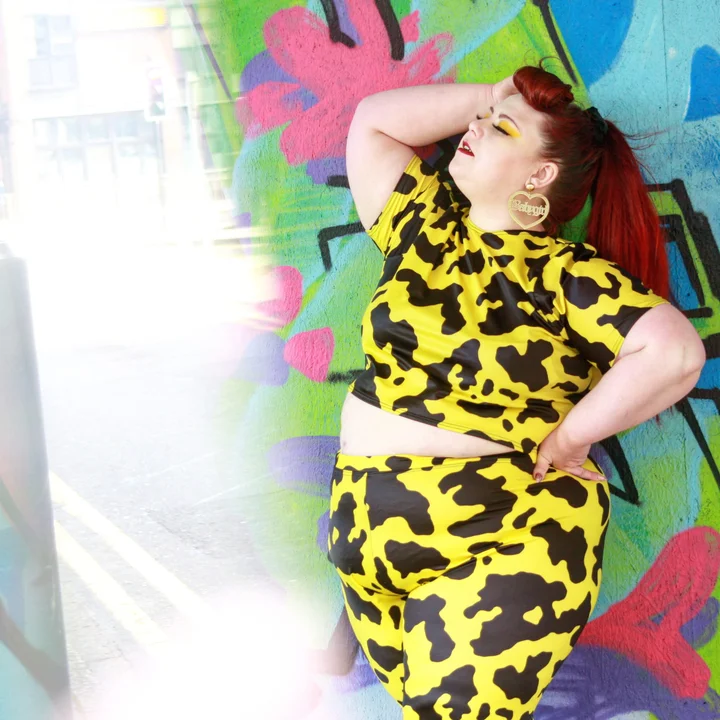 Lindsay McGloneLindsay's journey involved refusing to surrender to a society which told her to be smaller. "I've often been told to shrink [myself]," she says, "especially as a fat woman, so that now means I'll take any opportunity to wear a tee that says 'fat bitch' or wear vibrator earrings because women don't need to be quiet. It's not our fault men assault and I especially don't need to shrink myself to be more palatable."ADVERTISEMENThttps://3a546eb603b07e29b6c9527679dfb91d.safeframe.googlesyndication.com/safeframe/1-0-38/html/container.htmlBy being unapologetically ourselves we can find empowerment in the garments we piece together. "I wear bright and bold colours to express my femininity and love oversized items to highlight my masculinity," explains Bee. "I take up space when I walk into the room and command it, which makes me feel empowered, strong and certainly recognisable."When we cultivate our fashion identity and break stereotypes, we are collectively debunking social norms. Kim explains: "As society becomes more comfortable with gender fluidity, fashion is a super good vehicle for breaking down old-fashioned norms."It's a powerful method of expression which Faraz tries to implement daily: "My fashion is organic but I make sure to always, always keep pushing for inclusion and busting gender stereotypes every time I put something on."After spending centuries dodging the weight of misogyny, we're yet to evict it from society. But fashion will play a key role in liberating us all – it has plenty of experience, after all. We've embraced women wearing trousers and rebelliously lopped our hair into bobs, shunned the restrictions of traditional Victorian dress, pranced in era-defining mini skirts, launched careers in towering shoulder pads and started to cast out the gender binary from our wardrobes. Fashion has never been just armour; it's a stereotype-killing dagger at the throat of misogyny.Though the ultimate responsibility for healing the epidemic of male violence rests solely on the shoulders of the perpetrators, with folks still screaming "not all men" into their echo chambers, a world free from gender-based violence is a long way off. Until that time comes, our battle cry can be fashion that empowers us to strut through the world with heads held high. As Tajinder reminds us: "We have to fight back, resist. I won't allow society to take the fun out of personal styling for me."